Balloo under the coconuts .... again !!
Balloo under the coconuts…again !!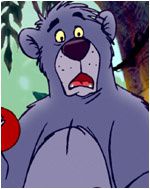 We all know that our self-proclaimed spiritual guide won't be straying far from his Antibes residence this weekend because just up the road he and Big Moustache have a lunch date on the Rock with the UGLE delegation(don't forget it's our fees that are paying for the lobster and bubbly, thanks Maître Legrand).
Quandary ??
The Air Bongo frequent flyer has one of his most servile and faithful fawnicators over the big pond in Guadeloupe (the PGM if you haven't guessed). And this weekend he needs a bit of help to consecrate a new Lodge on a bit of paradise called Marie Galante (Laurent Voulzy wrote a great song about the island). Who to send ? Obviously the Dom Tom Super Prefect. He lives on a tropical island (Reunion), no need to climatise, and with all the ceremonies there last weekend, he's up to scratch on the speeches, etc. And then there's Jean-Michel B….p, AGM and legal eagle to the Honorary Consul for Djibouti in Marseilles. He's just back from a return trip to Reunion (he tells us he paid his air ticket and hotel himself), the week was a bit tough, a round or two with FMR and Maître Legrand. A weekend's R&R under the coconuts could do him good. And Guadeloupe has a reputation for not always welcoming the Metropolitan variety, particularly if it represents authority and administration. Better send T……l. He's rather good on the diplomacy angle and, what's more, he resigned recently. That will give the impression that the recipient of unsolicited correspondence from the Elysée Palace isn't always favouring his mates.
So, even accepting that Jean-Mimi pays his own flight and room, how much is this little escapade costing the GLNF ? Has Maître Legrand authorised the extravagance ? On Myosotis PACE in the article, "Guadeloupe – La Farandole des Vanités", César from the Bar de la Marine has made a conservative calculation of 20000 euros for the weekend. At average annual fees of 300 euros per Brother (that cannot be called since the AGM hasn't taken place yet) that means that 67 brothers have banded together to give Balloo, the Super Prefect and the Diplomat a weekend in the sun.
LML in English is pleased to see that despite the crisis within the GLNF the Brethren of Guadeloupe have the courage to continue labouring and have the will to open a new Lodge. At the same time it would be unfortunate if too many turned up for the ceremony, thereby giving credibility to the PGM, Stifani's West Indian lapdog, the Super Prefect, the self-proclaimed spiritual guide's legal eagle and the Diplomat. Support the new Lodge, the first meetings are very strong moments, but BOYCOTT THE CONSECRATION !!